How to e-file
---
How to Create an account on the e-file website
1. Go to the e-file page 
2. Click on "Sign Up Today!" under Account Login.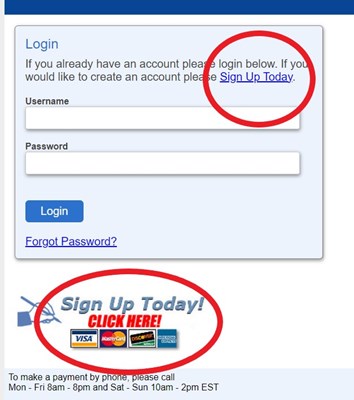 3. You will then be taken to the Toledo Municipal Court Efile Portal Sign Up Form.
4.Create a Username and Password
Username: create a username. Your username must be between 6 and 12 characters and can only consist of letters and numbers.
Password: Create a password. Your password must be at least 6 characters long and contain at least 1 letter and 1 number.
Confirm Password: Retype your password in this box.
5. Complete the Contact Information

Contact First Name: enter your first name
Contact Last Name: enter your last name
Phone: enter your phone number
Email: enter your email address
Filing Method: 

Select Attorney if you are an attorney or 
Change the drop-down to Pro Se (Non-Attorney) if you are not an attorney 

If you are an Attorney, you will be asked to enter your Attorney Name as it appears on filings, Law Firm and Supreme Court Number.
6. Click the Save button on the bottom of the screen.